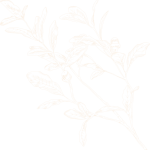 Leadership
With a team of dedicated industry-leading hospitality professionals, we are creating a culture-led organization from the ground up.
Becky Hubbard

Managing Director, The Charleston Place

Courtney Long

Vice President, Communications

Joe Kropiewnicki

Vice President, Asset Management

Jungsoo Kim

Design Principal

Lukus Grace

Managing Director, The Cooper

Margaret Furniss

Vice President, Brand Experience

Robert Megargle

Area Managing Director
Our Team

Aaron Rowland
Asset Management Associate

Brelyn LeCheminant
Art Director

Katherine Sluder
Senior Marketing Manager
Kelly Owen
Executive Assistant

Amy Briere
Project Manager

Austin Conger
Project Manager, Brand Integration
Jumana Almukhtar
Project Designer

Louis Vavaroutsos
Technical Director

Mackenzie Ford
Project Designer

Petya Petrova
Design Director

Jayne Duignan
Office Assistant

Laurel Bryant
Social Media Strategist

Rick Harper
Director of Event Productions

Ted Risch
Senior Technical Architect
Careers
Seeking a career with passion and purpose? If so, we want to hear from you. View our current positions.
learn more